Promoveo, Latin for "to move forward", is the name of the Bible School of the Jesus Gemeinde Dresden. Promoveo also characterizes its goal. Through challenging theological and practical seminars, the Bible School is designed to help you move forward with God. Forward into a more intense relationship with God, forward into greater abilities to serve others and to take responsibility in the church.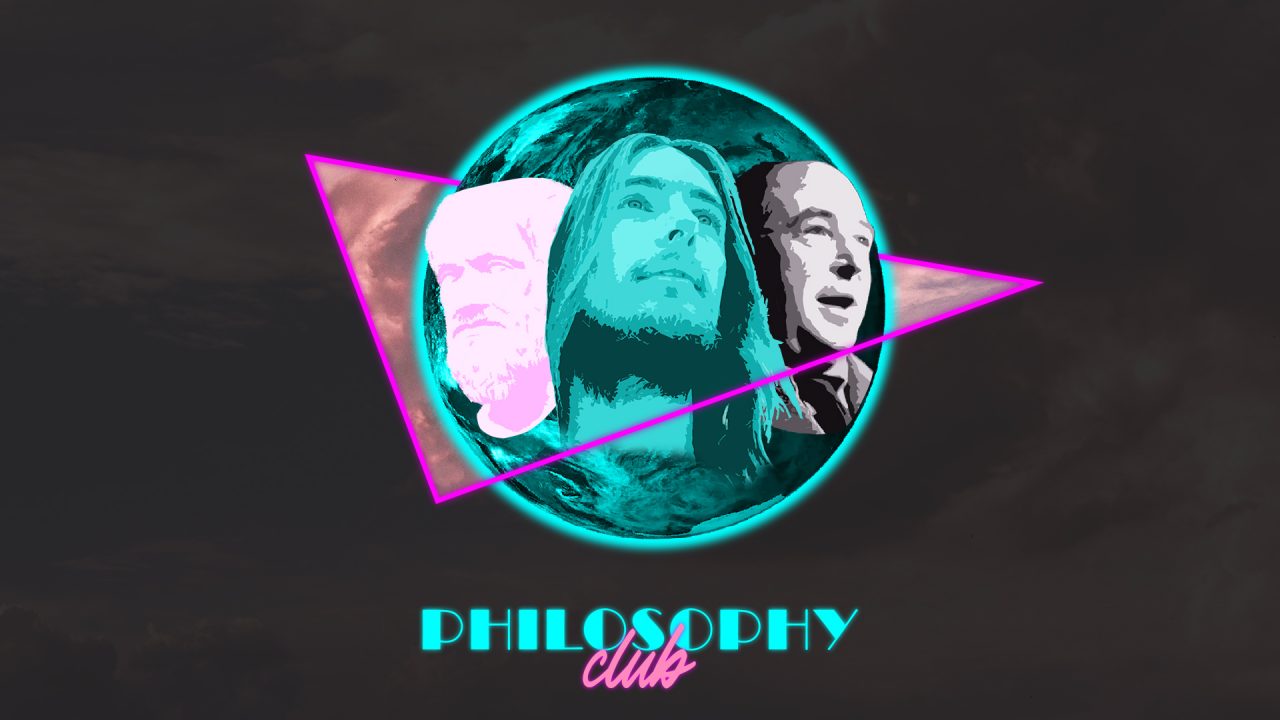 Thursday from 18:00 onwards on YouTube
Speakers: Dierk Müller, Mark Blundell and more

Promoveo Bible School is launching a series of video podcasts about tricky, exciting and controversial questions facing Christians and non-Christians. Each week will be about a variety of theological, biblical, and real-life questions and thoughtful answers. Why is there evil? Is there sex in heaven? Can God take risks? What about contradictions in the Bible? Jesus was not a carpenter? What is hell if it is not the absence of God? What is my calling? How do I choose when making important decisions that the Bible says nothing about?
We may even address your very question that has been bothering you for some time. Maybe you have already thought about these or many other issues. Let us surprise you that the truth is sometimes more complex or completely different than you thought. Dierk Müller, Mark Blundell and many guests will present their thoughts according to the competences in their field, discuss with each other and maybe even argue sometimes.
Would you like to get reminders when there are changes? Then sign up here. You also want to ask a question or respond to our previous episodes? Great! Write to us at promoveo@jgdresden.de
Amazing Grace! – Studies in Galatians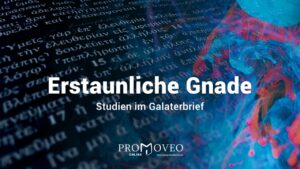 Grace does not only meet man when he receives the saving forgiveness of Jesus Christ for the first time. The same grace that saves us Christians is also effective in our further life, to carry, to protect, to give hope and joy. Grace is something real that works in your personal everyday life.
However, this amazing grace does not automatically fall to us Christians. It does, however, meet us in a fresh way when we seek God in His Word. Studying Galatians is perfect for experiencing anew the extraordinary grace of Jesus Christ.
In the Amazing Grace course, we study the Epistle to the Galatians verse by verse and delve into the fascinating world of first-century Roman colonies. With many pictures of excavated sites, we learn about the connections in this letter of Paul that remain hidden in cursory reading. In the process, theological questions also become clear, for example, how trust in God's grace alone is compatible with the Letter of James.
Jesus and the End of Time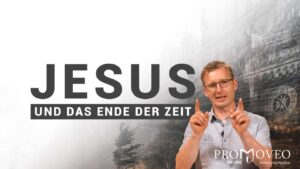 God, who called the world into existence, will also lead it to its actual destiny and complete it. According to the predictions of the New Testament, this will happen in a dramatic way through the Second Coming of Jesus at the end of time. When will this happen? Are we close to that event and are there any indications of what will happen before the coming of Jesus?
The New Testament authors have little interest in speculating about the timing of Jesus' return. Instead, they focus on creating an anticipation of unimaginable dimensions of grace and joy when we will see Christ face to face for the first time.
Unfortunately, theological end-time speculation among believers has done little to foster anticipation of Christ. We therefore want to examine the content of some New Testament passages about the end of time to see how they were understood by ancient readers and what anticipation God wants them to awaken in our hearts.