Thank you for visiting us!
We are a free Christian church in the Dresden area for people of all generations and backgrounds and look forward to meeting you soon!
In Dresden, the services take place at 10 a.m. in the St.-Benno-Gymnasium and 7 p.m. at Schandauer Str. 60. There is no need to register to attend any of the services.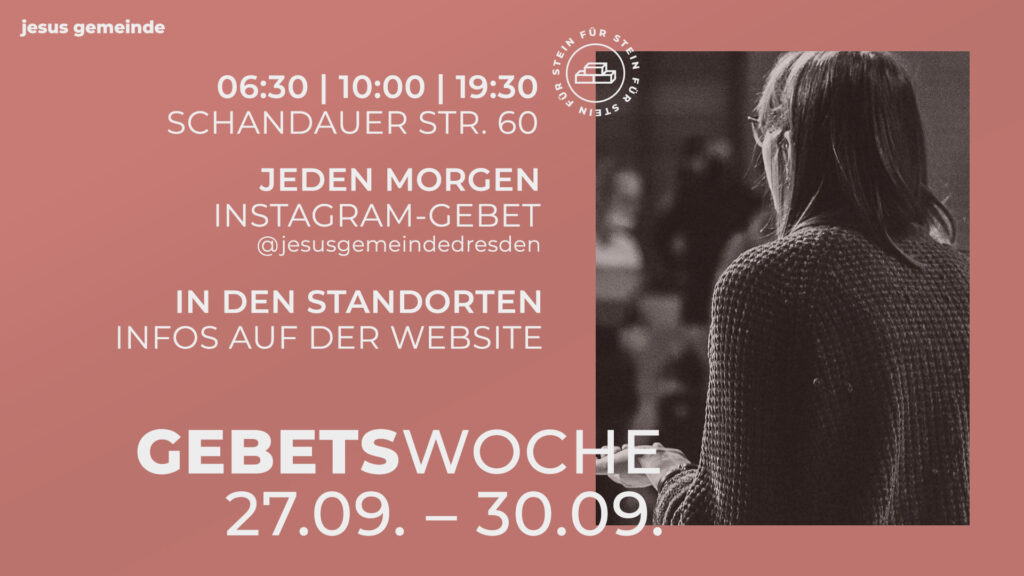 PRAYER WEEK
In the past, we have often experienced that prayer makes a difference. In us personally and across the whole church. It is very important to us that we come together before God, bring our requests to him, listen to him and worship him. That's what we want to do in the last week of September, from Tuesday, 27.09., to Friday, 30.09., we want to take time and meet intently every day.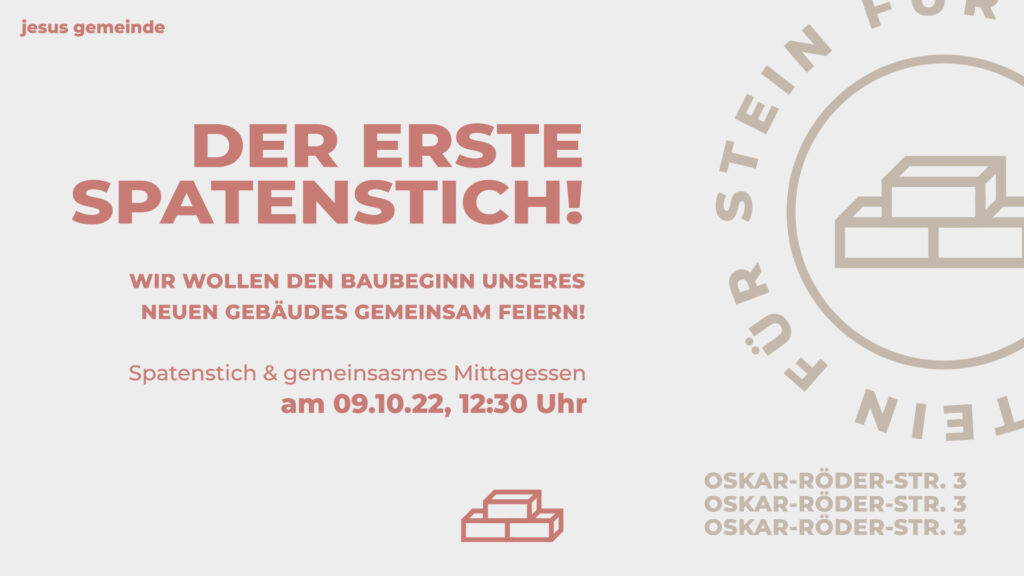 GROUNDBREAKING CELEBRATION ON 09.10.
Part of our vision is that this year we want to quite literally build brick by brick: Specifically, our new church center at Oskar Röder Str. 3. Preparations for the next phase of construction are almost complete, so soon the diggers will start rolling and the construction of our building will get underway!
This is a big step for us as a church, which we want to celebrate together. Therefore, we will celebrate the groundbreaking together on Sunday, 09.10.! It will start directly after the morning service at 12:30 at the OR3. Afterwards we will have lunch together.
Save the date and join the celebration!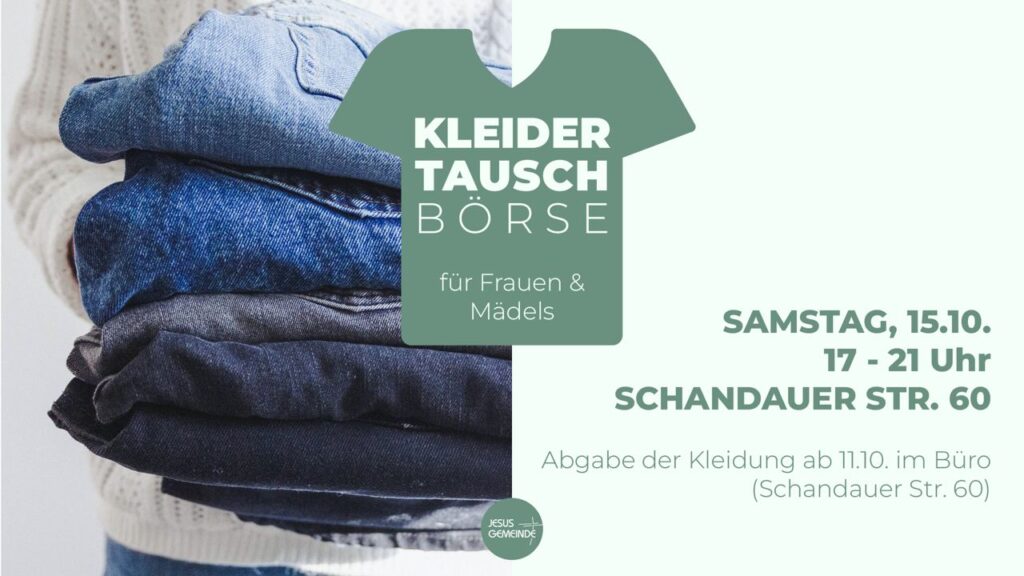 CLOTHES SWAP ON 15.10.
Hello dear women and girls,
it' s finally that time again! The next clothes swap is on 15.10.2022 from 17:00 to 21:00 at Schandauer Str. 60. You are welcome to come with your mother, sister, aunt, girlfriends. It is a men and children free zone 😉 Babies are of course allowed to come along.
Women's clothing, accessories and shoes in good condition can be dropped off at the office at the S60 during office hours (9am – 3pm) beginning October 11. Please label the bag, sack, etc with "Kleidertauschbörse".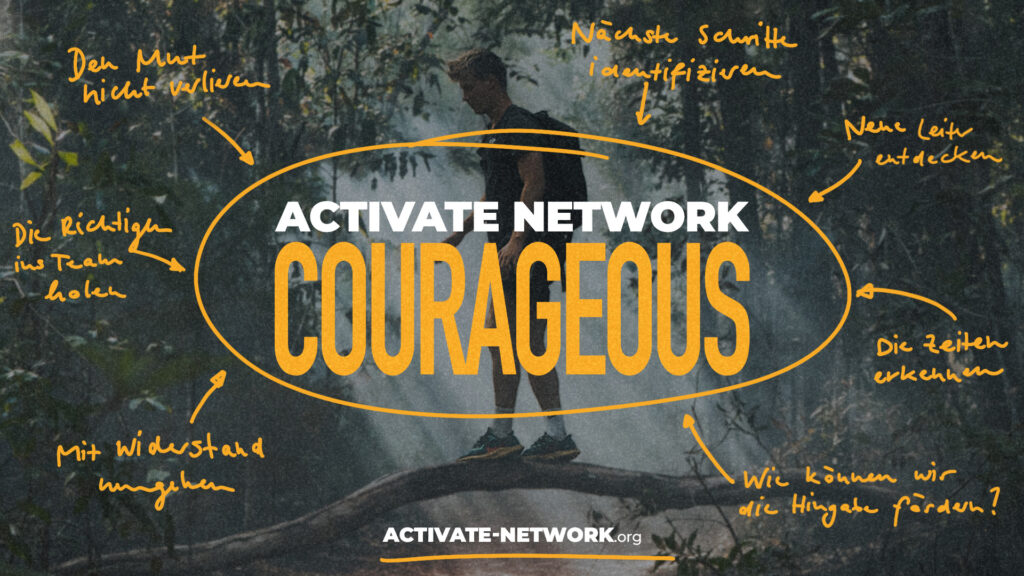 The theme for this year is Courageous: If you're leading a large church, a small church or a ministry area, there's so much more. But nothing is possible without courage. The conference runs from October 19-22 and will be held at St. Benno Gymnasium in Dresden (Pillnitzer Str. 39, 01069 Dresden). You can expect many encouraging and strengthening sessions, worship times and workshops and of course a lot of time for fellowship and connecting. We would love to see you there.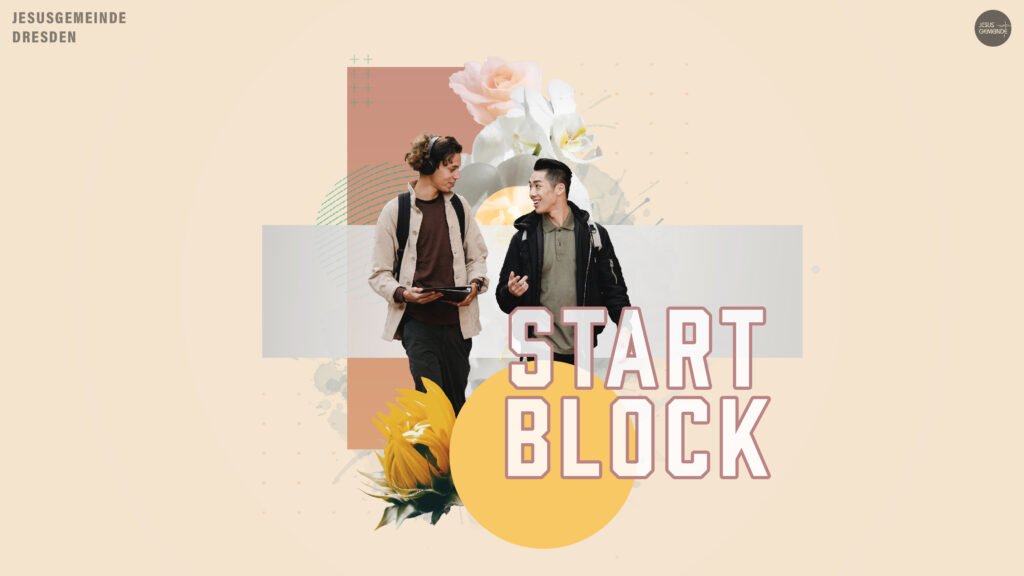 Our "Startblock" begins every first Sunday of the month directly after the church service. We want to give you the opportunity to get to know the church and get connected.
The next Startblock begins on Sunday 2.10.22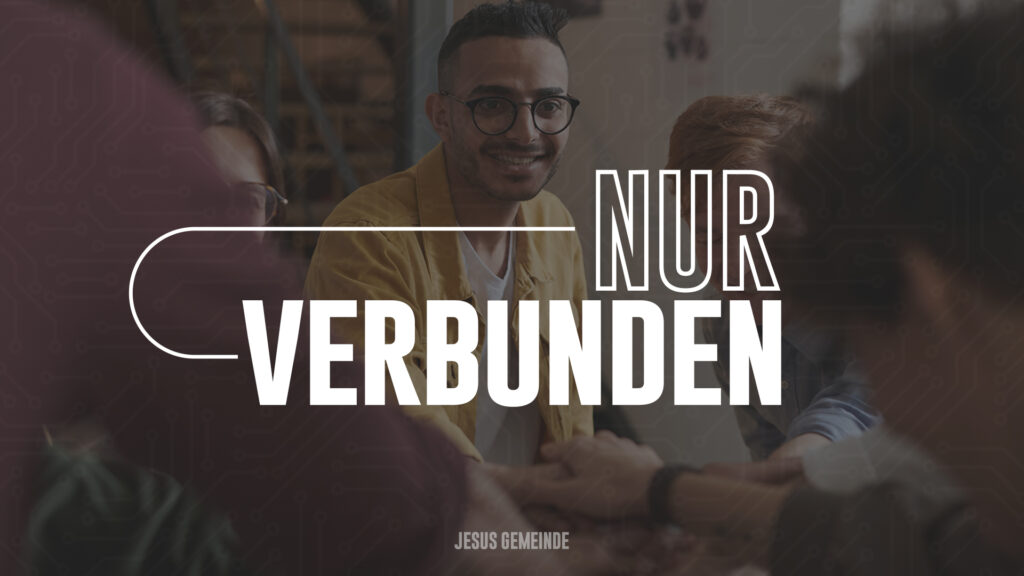 Nur verbunden
God is building the church using us people,but His building plan can only succeed if we are connected. That is why the Bible uses different images for the church. Each image expresses that the church is made up of different parts that are made into one. In this series we will look at some of the images for the church and discover what God wants to express with these images and what this then means for our life together.
Jesus Gemeinde is a church with different locations. Find out about our sites and attend a service near you!
27.09. – 30.09.
Prayer Week
­
01.10.
Healing Service
­
09.10.
Groundbreaking Oskar-Röder-Str. 3
­
15.10.
Clothes Swap
­
19. – 22.10.
Activate Conference
­
12.11.
Healing Service
­­
28.12.2022 – 01.01.2023
JESUSlive
­
Startblock dates

1x each Sunday after the service in Dresden and 3x Thursday evenings afterwards
­
­­
October
02. + 06. + 13. + 27.10.
­
November
06. + 10. + 17. + 24.11.
­